What are Compounded Medications?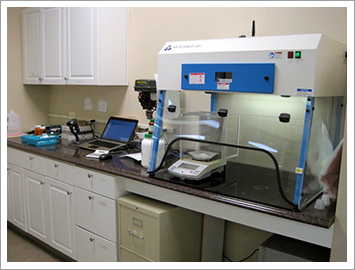 Compounded medications are prescriptions that are written by a physician, veterinarian or other legally authorized prescriber and prepared for an individual patient. They are not commercially available; rather, they are prepared by a pharmacist to meet an individual's unique needs as determined by the prescriber. Pharmacy compounding is the art and science of preparing personalized medications for patients. Compounded medications are "made from scratch" – individual ingredients are mixed together in the exact strength and dosage form required by the patient and prescribed by the physician. This method allows your Lacey's compounding pharmacist to work with you and your doctor to customize a medication to meet your specific needs.
Just about anyone can benefit from a compounded medication at some time in his or her life. Doctors will prescribe a compounded medication for you if:
The medication you need is difficult to find or has been discontinued.
You are allergic to or intolerant of an ingredient commonly found in the commercially manufactured form of a medication.
You have difficulty swallowing a pill and may find it easier to take your medication in a pleasantly flavored liquid form. Some medications can be compounded in a topical form such as a cream or gel that allows the medicine to be absorbed into the bloodstream through the skin. Lollipops, lozenges, and suppositories are a few more of the many dosage forms available.
You need bio-identical hormones.
You have some other unique need that can benefit from a personalized preparation.

Compounded medications are safe and effective treatment options for patients. Prescribers customize prescriptions for patients when they believe compounded medications are that patient's best treatment option.
Why do I have to wait longer for my compounded prescriptions to be filled?
No two people are exactly alike, and your Lacey's pharmacist understands that. Your compounded prescription will be made especially for you – from scratch – with the raw ingredients – per your doctor's orders. We will always do our best to get your prescription prepared in a prompt manner, but often the very nature of the process simply requires time. We never want to rush this very important process. It may be most convenient for you to pick up your medication at a later time. Please ask when you should expect it to be ready and whether our delivery service may be helpful to you.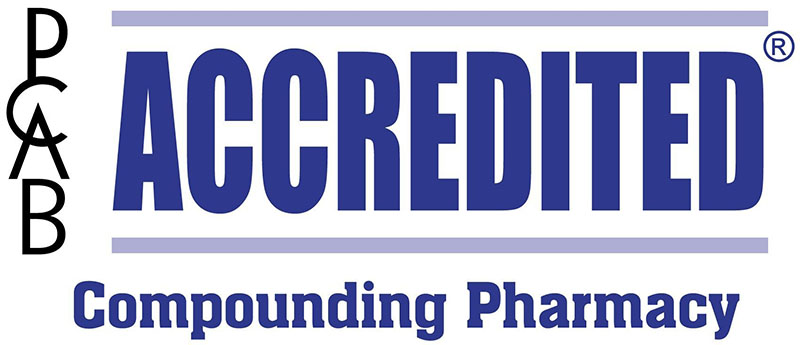 Why is Accreditation Important?
Lacey's Marietta Pharmacy, where all of our sterile compounds are prepared, is one of the few compounding pharmacies in the state of Georgia to have earned accreditation from Pharmacy Compounding Accreditation BoardTM. Our designation as a PCAB AccreditedTM compounding pharmacy lets you know that that Lacey's ranks among the best for quality and safety and that we are committed to protecting our patients by providing safe, high-quality compounding.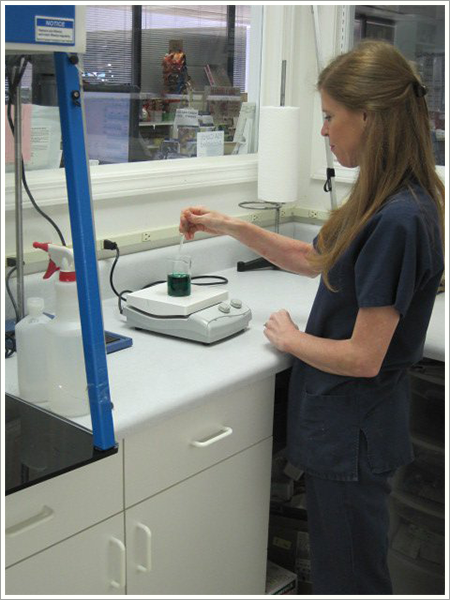 Compounding medications is an integral part of the practice of pharmacy, and with the demand of patient-specific compounded medications increasing each year, there is a need for an enhanced, profession-wide system of standards by which each compounding pharmacy can test its quality processes. While compounding pharmacy is regulated by the state, accreditation is an even more comprehensive way to ensure a compounding pharmacy is meeting the highest quality and safety standards.
Pharmacists also want to give patients and prescribers a way to select a quality pharmacy. The pharmacies seeking PCAB® Accreditation want to be able to demonstrate that they are "the best."
Find Out More
Click here to find out more about our compounding services in detail.