Quality Pharmacy, Knowledgeable Pharmacists
With the help of our state-of-the-art computer system, our knowledgeable pharmacists at Lacey Drug Company are consistently monitoring your prescriptions for drug interactions, allergies, and other potential problems.
Some of the services we offer include:
Custom Compounding
Hard-to-Find Medications
Diabetic Supplies
Unit Dose Medication Packaging




Pharmacy Consultation
Local Delivery Available
Most Third Party Insurances Accepted
Workers' Compensation Billing Available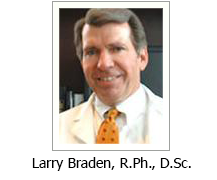 Our experienced pharmacists are always happy to answer your questions. Feel free to discuss your healthcare or prescription drug needs with us.
Meet Your Lacey's Pharmacists

Ben Flanagan, R. Ph.
With Lacey Drug Company
Since 1974

Eric Goldstein, Pharm. D.
Compounding Specialist
With Lacey Drug Company
Since 2010



Meryl Cook, R. Ph.
With Lacey Drug Company
Since 1984



Logan Henderson, Pharm. D.
With Lacey's Marietta Pharmacy
Since 2015

Ed Hackney, R. Ph.
With Lacey's Marietta Pharmacy
Since 2000

Betsy McKamey, Pharm. D.
With Lacey's LTC Pharmacy
Since 2012



Becky Hamilton, Pharm. D.
With Lacey's LTC Pharmacy
Since 2007

Darrin Anderson, Pharm. D.
With Lacey's LTC Pharmacy
Since 2013


Molly Padgett, Pharm. D
With Lacey's LTC Pharmacy
Since 2016


Ken Guthrie, R.Ph.
With Lacey's
Since 2013



Christopher Land, R. Ph.
With Lacey's Marietta Pharmacy
Since 2016