Post-Mastectomy Products and Lymphedema Services

Post-Mastectomy Products
Lacey Drug Company offers post-mastectomy products and has caring, certified fitters on staff, and lovely private fitting rooms in Acworth, Marietta and Cartersville. Below is a sample of the products we carry, but keep in mind our selection is quite large.
We are now seeing patients in the Wellstar Kennestone Cancer Care Center for Mastectomy fittings.
320 Kennestone Hospital Boulevard
Healing Arts Studio - Suite 240 – Marietta
Call 770-880-7074 to schedule an appointment.
WE ARE HQAA ACCREDITED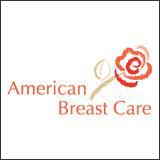 Call today to schedule an appointment with one of our specially trained fitters and see the latest in post-mastectomy products. Ask your fitter about the Brand New CUSTOM breast form.
Lymphedema Services
Surviving cancer is physically and emotionally difficult. Due to continued research and advancements in medical technology and therapies more and more people are beating their cancer.
Unfortunately, some cancer treatments can cause secondary conditions that can be life changing and have a negative impact on one's life.
Radiation therapy and /or lymph node removal may cause a condition known as Lymphedema.

If Lymphedema is left undiagnosed, unmanaged or left untreated, it can become an irreversible condition affecting quality of life and physical appearance. Lymphedema causes significant swelling of the arm or leg. The key to managing this condition is early detection.
Lacey Drug Company is proud to offer L Dex Lymphedema Screening at the Center for Survivorship and Support in the 320 Cancer Center Building at the Kennestone Hospital Campus.

For more information or to schedule an appointment please call 770-324-5306.